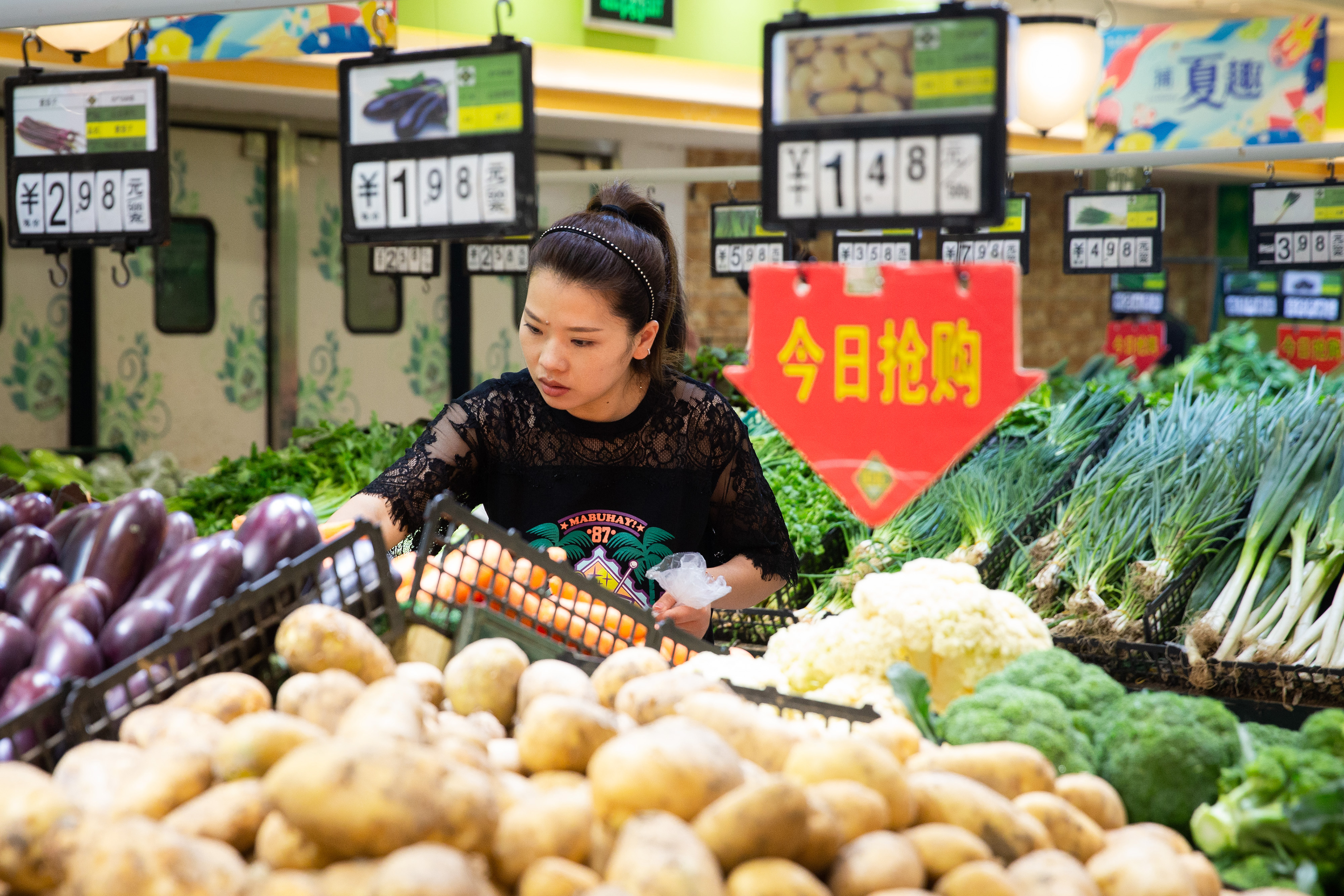 Expansion of both consumer, producer price indices edging down in June
China's producer and consumer prices registered slower growth in June thanks to the country's recent efforts in stabilizing commodity and raw material prices, leaving more room for macro policy maneuvers in the second half of this year, officials and experts say.
Data released by the National Bureau of Statistics on Friday showed that expansion of both consumer and producer price indices edged down in June. The country's consumer price index, a main gauge of inflation, rose 1.1 percent in June, down from 1.3 percent in May, putting CPI expansion at 0.5 percent year-on-year for the first half of this year.
The country's producer price index, which gauges prices at the factory gate, rose by 8.8 percent, falling from 9-percent growth in May, NBS data shows. This also marks the first year-on-year slowdown in PPI growth since the beginning of 2021.
On a monthly basis, PPI gained a mere 0.3 percent in June. Its growth averaged 5.1 percent year-on-year for the first six months.
Dong Lijuan, senior statistician at NBS, said that the PPI growth moderation shows that the policies rolled out earlier by government authorities in ensuring commodity supply and stabilizing prices have taken initial effects. The relationship between supply and demand in the broader market is improving and price increases for industrial goods have moderated.
Long Shaobo, deputy director of the Center for Public Economy and Public Policy at Chongqing University, said the slowdown of PPI growth will help lift concerns about pressure brought by commodity prices and will help tame concerns for headline inflation.
"It also means that going forward, monetary policy will enjoy more room for maneuvering instead of being too constrained by price targets," he said.
He said the People's Bank of China may use diverse monetary tools to facilitate the financing of smaller businesses and help repair the damage that earlier commodity price hikes caused smaller businesses, and the current slowdown of price increases will provide more room for flexible implementation of monetary policies.
The People's Bank of China, China's central bank, announced on Friday that it will cut the reserve requirement ratio for financial institutions from July 15 to support the real economy.
Food prices went down by 1.7 percent year-on-year in June while nonfood prices climbed by 1.7 percent year-on-year, NBS figures show.
Wen Bin, chief researcher at China Minsheng Bank, said the slowdown of CPI growth is mainly attributed to slumping pork prices, which fell by 13.6 percent month-on-month in June, according to NBS figures. He said the level of inflation will be broadly under control and will have limited impact on monetary policies.
Lu Ting, Chief China Economist at Nomura, believes "the low CPI inflation reading, though largely driven by slumping pork prices, also provides space for Beijing to ease".
China has set a 2021 CPI growth target of around 3 percent, compared with around 3.5 percent last year.
Huang Yanming, director of Guotai Junan Securities' research institute, believes year-on-year increase in PPI has peaked and is expected to hover at a relatively high level.
The initial containment of surging industrial goods prices in China will help alleviate the expectation over soaring global inflation, especially in areas like electromechanical devices, textiles and chemicals, Huang said.
"Reasonable prices of industrial goods will serve as the foundation for global recovery," he said.