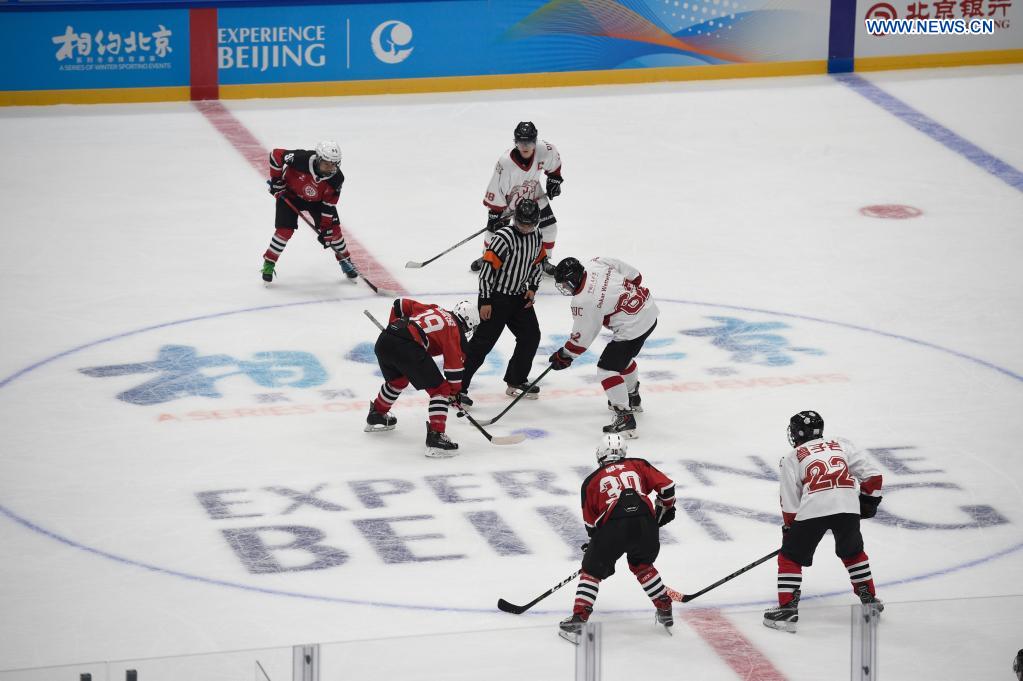 Citing advantages in technologies and market potential, China's winter sports governing body and promoters have pledged to maintain strong and consistent development of the sector beyond 2022.
Seven years since winning the bid to host the 2022 Winter Olympics, China's ambition to involve 300 million people in winter sports and related activities has yielded impressive outcomes, highlighted by the increasing numbers of participants, development of new facilities and organization of grassroots promotions, inspiring authorities and business operators to push for further progress in technological innovation and safety management for sustainable growth after the Games.
As a beginner in most winter sports when Beijing won the hosting rights in 2015, China has now developed national training programs covering all the 109 medal events at the 2022 Winter Games, up from only one-third of the total seven years ago, according to the National Winter Sports Administrative Center.
An international team of 67 foreign coaches, fitness trainers and technicians hired from winter sports heavyweights such as Canada, Finland and the Netherlands, have helped China make up the lack of training expertise in mainstream snow sports, such as cross-country, alpine skiing and biathlon, as the host aims to outperform its previous best, when it won 11 medals, including five gold, at the 2010 Winter Games.
The 2022 Winter Olympics will be held in downtown Beijing, its northwest Yanqing district and co-host Zhangjiakou, Hebei province, from Feb 4-20.
At the grassroots level, the country's winter sports governing body, local promoters and resort operators rolled out over 1,200 amateur competitions and carnival events last winter with the epidemic well under control in the country, involving nearly 100 million ordinary participants, a tenfold increase since such events were launched nationwide in 2014, according to information released at a Friday symposium to review the winter sports promotion.
However, there remain plenty of efforts to be made in the implementation of new technologies, development of industry standards and property risk management for the sector to keep its market appeal after the Olympic exposure wanes, said officials.
"China, as a country with 1.3 billion people, used to be a sleeping giant in the area of winter sports," Gou Zhongwen, minister of the General Administration of Sport of China, said during the symposium.
"Even though we've capitalized a lot on the Olympic exposure to trigger public interest, we are still facing challenges in lowering access to get more regions involved, including warmer southern provinces, improving product standards for the winter sports manufacturing sector and providing safer services at sports venues."
Traditionally confined within China's cold northeastern regions, winter sports have reached out to engage the affluent population in the country's southern provinces, thanks to the development of hightech facilities such as indoor ski slopes for all-season operation, artificial ice rinks that can be detached and moved, artificial intelligence skiing simulators and the dry-land roller ski training methods.
In Shanghai alone, the city has built 12 skating rinks and 29 indoor ski resorts, paving the way for 32 primary and secondary schools to offer a PE curriculum specialized in winter sports as part of a national school promotion, according to the municipal sports bureau.
Still, some observers have urged that staff training and safety management at major resorts be strengthened to prevent fatal accidents from happening.
"At a lot of mountain resorts in our country, the control of access for skiers and snowboarders to slopes only matching their levels is still not in place," said Zhang Yan, founder of Beijing-based Magic Ski School.
"Training of resort staff and education of beginners are the areas we need to improve for the industry to develop in a healthy and safe direction."